Shopping Cart
Your Cart is Empty
Thank you for your business!
You should be receiving an order confirmation from Paypal shortly.
Exit Shopping Cart
Centennial Beach Naperville
Local Naperville Plumber
Licensed, Boned and Affortable Plumbing
Drain cleaning, Water Heaters, Toilet repair, Faucet repair and so much more
Ambrose Plumbing & Sewer, Inc.
A family owned and operated business, delivering the Naperville area with quality products and service.
Residential and commercial plumbing needs, from faucet repair to new plumbing installation.
No job too big or too small.
Licensed, bonded and insured.
A 24 hour service company.
Plumbing License:
Chicago# J183080
IL# 058-196100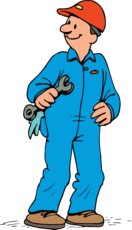 Ambrose Plumbing & Sewer services the Naperville area including Lisle, Aurora and Bolingbrook. We believe in quality work and products.
Our plumbers service and install:
~Traditional water heaters as well as tankless water heaters
~Kitchen sinks, garbage disposals, faucets and drains
~Bathroom toilets, sinks, lavs, faucets, showers and drains
~Sump pumps and ejector pumps.
Got a sewer backup, slow drain or leak, give us a call to restore your service.
PROFESSIONS AND OCCUPATIONS
(225 ILCS 320/) Illinois Plumbing License Law.
Plumber:
Somebody who installs and fixes pipes: somebody who installs and repairs water, drainage, or heating pipes and fixtures in a building
[ 14th century. Via French, "lead worker" < Latin plumbarius < plumbum "lead" ]
Professionals that install, maintain, and repair pipes of all kinds?are handy trades people who can make themselves available for emergencies or routine services. They may fix plumbing for a variety of systems, including water, sewage, drainage, and venting. Plumbing involves the pipes and general apparatus of water, gas, and sewage systems, whether in a residential home or within a commercial or industrial building. These systems needs to work properly in order to keep everything flowing smoothly. Often times, plumbing contractors are called to emergency situations involving overflowing systems and clogged pipes. As a homeowner, perhaps you have a leaky pipe or toilet. Or, maybe you need sewer pipes installed or repaired within your city. For both of these circumstances, seek out a plumber skilled in these areas. Look for local, reputable plumbers and contractors. Plumbers may have a wide range of abilities, concerning anything from kitchen sinks to bathroom pipes to electric heat fixture repair. If you require new parts, We can obtain these necessary parts to repair and fix your plumbing, leaky pipes, or damaged sewer lines.
Sinks Disposals
Faucets Toilets Waterheaters Sump
pumps Ejectors Booster pumps Drain
cleaning
"Mike got to us fast and quickly located the source of a water leak from a second floor bathroom into our kitchen. Mike also took time to show me what happened and what parts ne..."




John & Diane Campbell

Satisfied customers

"Mike and crew save the day again! Thank you for understanding my concern, you made a great effort to schedule me at the last minute and in the early hours of the morning. You ..."




ANA VELIZ-PINTO

Extremely Satisfied Homeowner

"Completely and totally trust Mike?s work and recommendations! He is extremely professional, knowledgeable, and honest! Family owned and can trust- I have recommended him to so ..."




Nancy H

Customer

Read more testimonials...

0

/